REVIEWS
See what our clients are saying!
Top-Rated Charlotte Home Inspectors
Our home inspection clients have been receiving 5-star service since 2011, but you don't have to take our word for it. Please take a moment and see what your neighbors are saying about Home Vue Inspection Services. Once you're convinced we're the best in the business, head over and book an inspection so you too can enjoy the confidence that these folks have in their new home.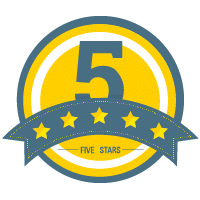 Inspecting the Charlotte Metro Area &
Upstate South Carolina